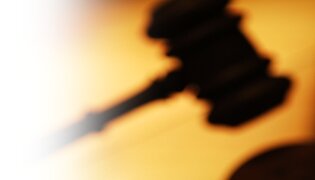 We've all read those ridiculous lawsuit stories. Whether it is millions of dollars awarded for lost pants at the dry cleaners or its awarding a criminal damages because he was injured robbing someone's home, they make for great late night talk show jokes and office chatter.
But, did you know that these lawsuits are costing each of us millions of dollars every year in higher taxes, increased cost of goods and services and lost jobs?
Here are just a few real life stories and their impacts.
---
A 220-pound teacher sues the City of New York over an "assault" by a first grader. The boy was 4'2" and weighed 50lbs.
---

October 2012, New York City
An 82 year-old woman sues Trader Joe's for $350,000 after being struck by a can of tuna fish which fell from a shelf.
---
A woman sues Nassau County over her affair with an on-duty police officer, alleging the county failed to properly supervise the officer.
---

November 2011, New York City
A Manhattan lawyer sues his health club for $500,000 for failing to provide him with a complementary breakfast.
---
A 290-pound man sues White Castle, claiming the booths are not large enough to accommodate him.
---

October 2010, New York City
A four year old girl is sued for negligence after accidentally hitting an elderly woman while riding her bicycle.
---
Many New Yorkers feel that our litigious culture can not be changed. The truth is, with your help, we CAN make a difference! Join LRANY today.